Principal's Message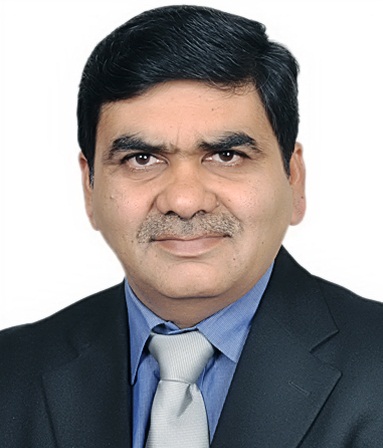 Dear friends,
I am indeed very much delighted to contact you through this brief communication. The college has completed illustrious 40 years from its establishment in 1981 by Honorable Dr. Patangrao Kadam, Founder Chancellor of Bharati Vidyapeeth (Deemed to be University). Bharati Vidyapeeth with its vision of "Social transformation through Dynamic Education" has been working for intellectual awakening and all-round development of People of India.
During these 40 years, we have made concentrated efforts to develop this college into an excellent Center for Advanced Research in Pharmaceutical Sciences. The separate research wing of 6000 sq.mtr. well-equipped with latest equipments, specially designed for research is a unique feature of our college. Its continuously enriched library is digitalized, through which the students have access to several national and international journals, as well as reference books.
It has been my continuous endeavor to develop this college as an Active Research Center. During the last decade or so, its research motivated faculty has completed several research projects received from various prestigious funding agencies. The faculty has excellent research track record that includes about 55 patents, published more than 1000 research papers in international and about 300 papers in national journals of repute. The college also organizes several AICTE FDPs, STTPs, refresher courses/workshops every year. The 54th Indian Pharmaceutical Congress (IPC) hosted by our college has been considered as one of the major event in the history of IPC.
Evaluating the credentials, the Food and Drug Administrations (M.S.) has approved us a Public Testing Laboratory (PTL) for testing of allopathic, ayurvedic and cosmetic formulations. We also have Centre for Food Testing (CFT), accredited by NABL, APEDA and AGMARK. The students in the college get exposure and hands on experience of analyzing and quality assessment process in these units.
As professional service, we provide our expertise for betterment of pharmacy profession. The college has been conducting continuous education programmes for retail pharmacists and FDA officers. Faculty members, NSS Unit and Pharmacy Practice students are routinely involved in social activities to promote health care and wellbeing of the public.
Along with Academics, overall personality development of students has been our major concern. Our college regularly conducts cultural and sport activities. Pharmacy Cricket Cup tournament for men and women is one of the major activities initiated in 1986 for promoting academia-industry interactions. Student chapters like IPSOR, ISTE, EBSB, IPA and institute innovation cell like MHRD-IIC, SKiiLD PCP provides platform for students' creativity, innovation, start ups and skill developments. PCP Alumni association through its unique event Know Our Pcpien (KoP) has connected with large number of alumni globally. Placement cell lead by enthusiastic students and faculty has been reaching to national and international pharma industries. In appreciation of the academic excellence which the college has achieved, the National Board of Accreditation (NBA) and the National Assessment and Accreditation Council (NAAC) have accorded the most coveted grades to this college. Another unique feature is that it is also an ISO 9001-2015 certified institute. Additionally, the UGC has identified this college under its Special Assistance Programme (SAP) and the AICTE has recognized this college as a center under its Quality Improvement Programme (QIP).
We are aware that although we have much to our credit but we still have to go ahead. With the cooperation of our illustrious alumni, pharmacy industries, students, faculty and all other well wishers, we wish to sustain and maintain the pace of our progress.
With Best Regards
Dr. Atmaram Pawar