Bharati Vidyapeeth (Deemed to be University)
Centre for Food Testing (CFT)
NABL Accredited Laboratory as per ISO/IEC 17025:2017, APEDA recognized and AGMARK approved
Analytical Services to Agri Produce, Processed Foods, Feed, Water and Pharma Sectors
Introduction: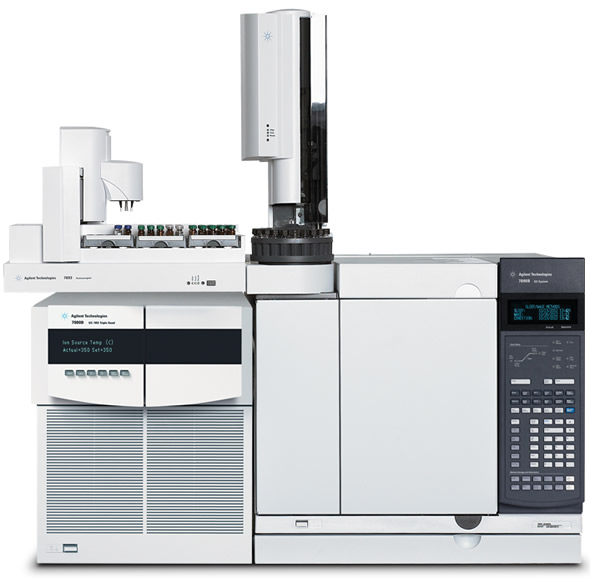 CENTRE FOR FOOD TESTING (CFT) a unique laboratory of Bharati Vidyapeeth Deemed to be University was established in 2011. The main purpose of the laboratory is to provide Quality Analytical services to Indian Food industries. We are proud to introduce CFT as a testing Laboratory, providing key analytical services to Food, Pharmaceutical and Agrochemical. CFT is committed to stringent Quality measures, standards and services required for the internationally accepted standards.
Since 2014 we are successfully providing service to farmers and Exporters to test fresh fruits and vegetables for export purpose. Also we provide method development and validation for pharmaceutical drugs.
Our Vision:
To Provide Analytical Services to Agri Produce, Processed Foods, Feeds, Pharma and chemical industries.
To help in achieving customer safety and food safety goals, BVDU CFT, Pune with its ultra modern laboratory, having the frontline, highly sensitive equipments, state of art infra structure with competent manpower provides the analytical techniques and testing methods of National and International standards in chemical and biological testing of food and food products. We offer latest scientific and technical knowledge, quick, accurate and reliable analytical results to ensure safety and quality of food products.
Quality Norms And Protocols:
CFT has facilities for analysis of diverse products and materials, with vast database of test specifications derived from
AOAC – Association of official Analytical Chemist
AOCS – American Oil Chemist Society
ISO - International Organization for Standardization
ASTA - American Society of Travel Agents
FCC - Federal Communications Commission
USEPA – United State Environmental Protection Agency
IP, BP, USP- Indian pharmacopoeia, British pharmacopoeia, United State pharmacopoeia
BIS - Bureau of Indian Standards
Categories of Products Analysed:
Fresh and Processed fruits and vegetables
Vegetable oils and fats
Water – Raw, Processed, Drinking, Packaged and Mineral
Fatty Acid Profile
High End Equipments:
LC-MS/MS-Triple Quadrupole
GC-MS/MS-Triple Quadrupole
ICP-MS
GC-FID
HPLC-UV/Vis.
FT-IR and UV/Vis. Spectrophotometer
Related Documents:
Contact:
Dr. Sathiyanarayanan L (Director): +91 9371085066
Dr. Patil Sangram (Sr. Manager): +91 9623303876
Address:
Centre For Food Testing
5th floor, Poona College of Pharmacy,
Erandwane, Pune – 411038 (India)
Tel. -
E-mail :
This email address is being protected from spambots. You need JavaScript enabled to view it.