Campus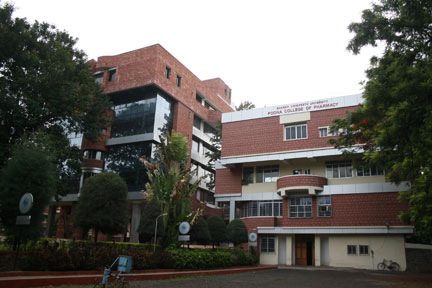 Bharati Vidyapeeth (Deemed to be University) has two campuses in Pune, one on Pune-Satara Road 5 kms. south of Pune and another at Erandwane, in the heart of the city. In addition, two more campuses have been developed at Sangli and Navi Mumbai.

The campus at Pune on Pune-Satara Road is situated on a sprawling 70 acres of land. Architectually well designed buildings on this campus house our Medical, Dental, Ayurved, Engineering and Homoeopathy Colleges besides other colleges. The other campus at Erandawane, has Arts, Science, Commerce College, Pharmacy College and a few other colleges. Hostel facilities with modern amenities are provided separately for the girls and boys in our both the campuses. With the recreational, communicational and other facilities that are available on the campuses our students can enjoy full fledged community life on these campuses.

Bharati Vidyapeeth University has developed excellent campus at Sangli, Maharashtra, India. The campus is on 42 acres of land on Sangli-Miraj Road. It has excellent infrastructural facilities for Medical college, 500 bedded Hospital, hostel and staff quarters etc. This educational complex has facilities also for colleges of other disciplines.

Bharati Vidyapeeth educational complex at Navi Mumbai is of approximately 45 acres and it also has excellent infrastructural facilities. Along with Dental College it has facility for Enginnering, Pharmacy, Management and other colleges.

We say it with a sense of pride that Bharati Vidyapeeth (Deemed to be University) is probably the only Deemed University in India having institutions of several faculties together on one campus. The University thus provides a wide range of educational opportunities to the students to make choice of their career. We are trying our best to give the best possible education and training to our students with a view to equip them for better professional and personal life.