Public Testing Laboratory : Poona College of Pharmacy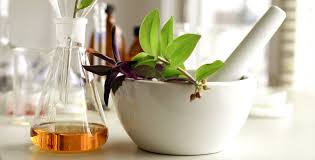 Poona College of Pharmacy Public Testing Laboratory is an in house testing unit approved by FDA, state of Maharashtra. The goal of PTL is to provide service to the industries in chemical & instrumental analysis and microbial testing. The objectives of this practice are to provide an industrial atmosphere to students in manufacturing, testing of pharmaceuticals and cosmetics, received from various small scale industries and to cater to the needs of small scale industries in and around Pune.
The current teaching methodologies involved in pharmacy sector focuses not only on theoretical knowledge uptake but also on some lab based practical based learning. However it may not be sufficient and students lack the real practical approach which is highly needed to develop deep understanding of the profession for a bright career. In addition to routine teaching and learning processes, some additional exposure is always needed for students. Handling of analytical equipments and procedures are a basic requirement of the students. Although there are some analytical practical classes in syllabus there is need to develop their analytical skills through testing the real samples from Industries. Thus the public testing laboratory that receives samples from industries in and around Pune help students to get real practice in the analytical techniques.
The PTL receives samples from various small scale industries for testing. The tests are carried out as per the standard procedures and reporting has been done in the format prescribed by D&C act. The entire procedures right from receiving of samples till submission of reports is well documented as per FDA regulations. The documents include the sample inward register, method of analysis, results, reports and analytical charges related documents. Students are regularly get training in the PTL as small batches. They are trained not only handling equipments and testing pharmaceuticals but also in the documentation aspect, which is important in all industries.
Contact Information:
Office: 02025461046
Dr. Sathiyanarayanan (Incharge): 9371085066
Ms. Ashwini More (Analyst): 7756816605
E-mail:
This email address is being protected from spambots. You need JavaScript enabled to view it.
Account Details
Bharati Sahakari bank Limited Pune,
Erandwane,
Kotharud:S.No.94, Plot No.4
Shiv Sagar Co-op Housing Society Ltd.,
Right Bhusari Colony.
IFS Code: SVCB0010020.
A/C No.: 202003130000291
Address:
Public Testing Laboratory
Poona College of Pharmacy,
Near More Vidyalay,
Kothrud, Erandwane,
Pune 411038